The TRS Board of Trustees regular election for two teacher trustee seats and one annuitant trustee seat is scheduled for Wednesday, May 1, 2019. Two "active member" trustees will be elected solely by active TRS members. One "annuitant member" trustee will be elected solely by TRS annuitants.
If an eligible active member or annuitant (retired member) has an email on file with TRS, they were contacted via email on April 1, 2019 when the online voting began. You do not need the email to vote online. To vote, visit TRS's Member Account Access and login. You will be prompted to vote immediately.
However, if TRS does not have an email on file, eligible retired or active members were mailed a ballot. The ballot mailing took place at the end of March. Returned ballots will be counted on May 1, 2019.
The following five candidates obtained 500 verified signatures to successfully file their petitions for the TRS Board of Trustee elections. 
Active Teacher Board of Trustee Candidate Profiles - Active Teachers Vote for Two
Marsha J. Byas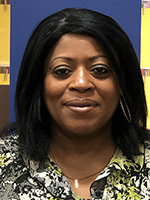 I have lived in Southern Illinois for over 30 years and have had the privilege of teaching third-grade special education for 20 of those years. In addition to teaching, I have also owned two small businesses. My business experiences have allowed me to become knowledgeable of state and federal laws, payroll, insurance and investments. I use this knowledge as Harrisburg's IEA union president and as a member of the union's negotiating team.

Currently, I serve as the IEA Region 1 Grassroots Political Activist as well as the region secretary. Locally, I am on our building leadership team, district leadership team and a member of Southern Illinois Resiliency. These teams are responsible for guiding our district and creating an atmosphere of trust and transparency for all stakeholders. 
I also participate in IEA's Ed-Communities to increase my knowledge of cultural issues, advocating for teachers and students as well as developing myself professionally. As the Board of Trustees stands today, the composition of the elected trustees does not include ethnic minority representation or representation from Southern Illinois. It is important that the board represents cultural and geographic diversity. By doing so, the board would be a true reflection of the totality of its members.
Kathleen (Kathy) Hinz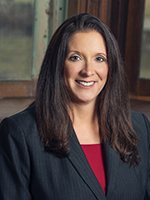 I am the daughter of a high school teacher and administrator. I grew up in Northern Illinois living in Woodstock, Dixon, Fulton, and Freeport prior to attending college at Western Illinois University. After college, I settled down in Crystal Lake, which is where I currently live with my husband and daughter, who is currently a freshman in college.

I have a specialist degree in school psychology, master's degree in educational leadership and a doctorate in educational leadership. Currently, I serve in the role of superintendent for Crystal Lake Elementary District 47. Prior to this role, I worked in District 47 as a school psychologist, director of special education and asst. supt. of student services and professional development.
 
Currently, I am a member of the Illinois Principals Association, Illinois Association of School Administrators, Illinois Association of School Board Officials and American Association of School Administrators. 

I am seeking a seat on the TRS Board of Trustees to continue to advocate for educators. I feel that my experience on the operational/financial side of a school district in conjunction with my knowledge of and years advocating for legislation both in special education and general education areas would be beneficial on the TRS Board of Trustees.
Andrew Hirshman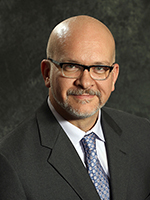 I am a current trustee and would be honored to continue to serve in this capacity. As the current chair of the TRS Investment Committee, I was selected by the trustees to coordinate board oversight of the 50 billion dollar TRS portfolio. I have also served as a member of the Audit and Legislative Committees. I am a proud member of the Illinois Education Association. 

I teach economics and world history at Mundelein High School. I am a graduate of both the University of Michigan and Northwestern University, where I have also worked as a teacher educator for the past 15 years. I live in Oak Park with my wife and three children.

I am a former member of the IEA Board of Directors and served as a pension trustee on the IEA's professional staff pension plan. In both of these roles, I gained the knowledge and experience needed to monitor the financial conditions of these plans, analyze their funding percentages, recommend asset allocation strategies, and all the while overseeing compliance with state and federal regulations. In my work as an educator, I have represented the Federal Reserve Board, the Department of State and the U.S. Department of Education on issues relating to economic education on three different continents. 

A strong system of public education is strengthened by a strong defined benefit pension system. My experience as an educator, trustee and as a board member for numerous organizations has prepared me to fight for the retirement security of all Illinois TRS members. 
---
Annuitant (Retired) Board of Trustee Candidate Profiles - Annuitants Vote for One
Cinda Klickna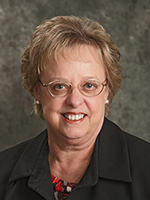 I am running for the annuitant position on the TRS Board and bring knowledge and experience to the role. I have served the past 16 years on the TRS Board as an active teacher. I know the issues and have served on all committees of the board. I currently serve on the Rules and Personnel Committee, as chair of the Legislative Committee and as vice president of the board, elected by the other trustees.

I have a deep knowledge about the many facets of the TRS System and take the role of a trustee seriously to ensure retirees are supported by the promise of a pension that the state made decades ago.

I am the longest serving member of the Board, one person has five years and the rest have one to two years.

My re-election would provide continuity and knowledge about the many aspects of the role of a trustee. I would be able to help new trustees learn the terminology in investments and understand the roles and responsibilities of a trustee as well as background in issues our pensions have faced and actions our trustees have taken.

I taught high school English in Springfield, and throughout my 46‐year career, always advocated for teachers and public education. I served on the Illinois Education Association (IEA) and the National Education Association (NEA) Boards. I was elected secretary‐treasurer of IEA in 2005, and elected president of IEA in 2011, retiring from that position in 2017.

I am also a freelance writer and serve on several boards: Illinois State Museum Society, Illinois State Historical Society and Illinois Educators' Credit Union. My husband Kim is a retired music and band teacher. We have two sons, Keith and Kevin (wife Paula) and one grandchild.
Doug Strand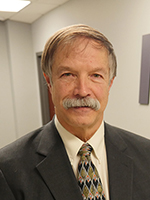 I recently finished 40 years of service as an Illinois educator at United Township High School located in East Moline. I grew up on the south side of Chicago and graduated from D. D. Eisenhower High School located in Blue Island.

I finished a Bachelor of Arts degree from Luther College in Decorah, Iowa. Later, I went back to school to get my teaching degree from the University of Minnesota in Minneapolis. After teaching a few years, l finished a Master of Science degree in educational administration and supervision from Western Illinois University in Macomb. 

Over the years, I enjoyed playing softball and golf, bike riding, reading, fishing and going "up north" in the summers to Hayward, Wisconsin, where I have had a place since 1995. This past year, I visited Portugal and Santa Fe, New Mexico besides going up to Hayward several times. 

In the last 40 years, I have served on various boards including a teacher's established credit union called Service Plus Credit Union, East Moline Youth Baseball, Black Hawk College of Trustees (twice), East Moline City Council, East Moline Police Pension Board and the local unit of the IRTA. 

I look forward to representing the IRTA on the TRS Board and visiting local units to encourage membership in this organization (IRTA) that protects retired educators' pensions and benefits.
---
Election questions should be emailed to Communications Managing Editor Kathy Boehme, kboehme@trsil.org.