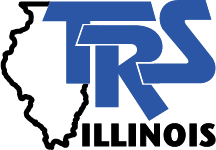 As of April 25, TRS members will have three ways to meet with TRS to discuss their retirement benefits – a telephone conference, a video conference or a face-to-face appointment with a TRS counselor.
We are pleased to announce that the Member Services Department will begin welcoming TRS members into the Lisle and Springfield offices for in-person counseling sessions, ending a 25-month prohibition on all visitors to TRS offices.
To schedule an appointment with a TRS counselor (telephone, video or in-person) members should telephone TRS Monday through Friday, 8:30 a.m. to 4:30 p.m. at (877) 927-5877.
We do not schedule same day appointments.
TRS prohibited all visitors in March of 2020 due to the onset of the COVID-19 pandemic. Current public health conditions now allow us to reopen the building to visitors in a controlled manner. A top priority of the System is to protect the health and safety of visitors and TRS staff.

Here are the specific rules for welcoming TRS members back into the offices:
Members must schedule a specific date and time for a counseling appointment. No "walk-in" appointments will be allowed.
Members with an appointment will be allowed to bring one additional person with them in the office to the counseling session.
Members will be asked to arrive in the office no earlier than five minutes before their scheduled appointment.
All visitors will have to provide a valid state-issued identification card, sign in at the front desk and wear a visitor's badge for the duration of their time in the building.
The expectation is that these rules will maintain a good balance between a safe environment in the building and the needs of TRS staff to fulfill their responsibilities to our members.